09 Sep 2008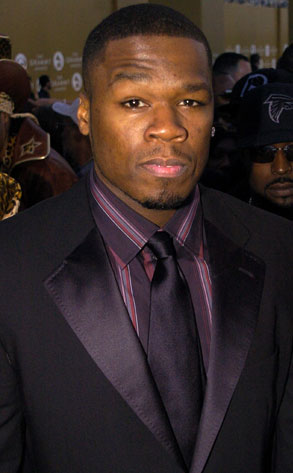 50 Cent has been granted visitation rights with his 11 year old son Marquise on Monday, much to the chagrin of the boy's mom Shaniqua Tompkins.
A temporary order – pending the beginning of a full custody trial next month – gives the rapper visitation with his son every other weekend.  He's pleased with this outcome.
"Yeah, I'm happy," the rapper said outside Suffolk Family Court. "I get a chance to see him."
Shaniqua, not so happy.  Her lawyer said:
"I frankly don't see, given his schedule, how he's going to be able to see him on alternating weekends."
The judge also ordered 50 Cent to stay away from his ex, due to the increasingly volatile nature of their relationship.  Probably wise, considering that they have been conducting a battle royale since this past spring, when he tried to evict her from his Long Island property where she was living… and then the house burned down… and he had to sue her in order to get her to stop claiming that he started the fire…  wait, I've seen this movie – it was called War of the Roses!
On a serious note, though, you know the ones who end up suffering the most in these nasty situations are the kids.  So I'm glad Marquise gets to spend time with his dad, and I really hope Fiddy doesn't mess it up!
Photo Source:  E! Online
DROP A COMMENT BELOW